Foreign Ministry: Diplomat expelled from Budapest has returned to Ukraine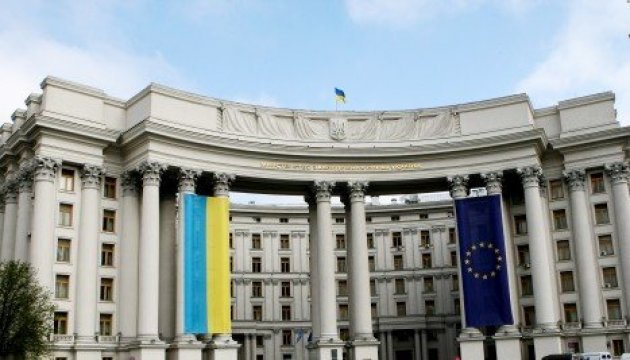 Ukrainian diplomat, who was expelled from Budapest, has returned to Ukraine. In turn, a Hungarian consul left the territory of Ukraine.
"On October 6, the Hungarian consul left the territory of Ukraine. In turn, our diplomat left Hungary, as it was foreseen, within 72 hours. He is already in Ukraine," Ukraine's Foreign Ministry Spokesperson Mariana Betsa said in a commentary to Ukrinform.
She stressed that, according to the Foreign Ministry of Ukraine, the Hungarian side's response was inadequate and disproportionate, since Hungary had expelled the diplomat, who had performed consular functions at the embassy.
"We expelled nobody from the embassy. We expelled the specific consular figure from the consular office in Berehove, who violated Ukrainian legislation and the Vienna Convention on Consular Relations. However, the Ukrainian diplomat of equal office, but not of equal status, got under the blow," Betsa stressed.
As reported, October 4, Ambassador of Hungary to Ukraine Erno Keskeny was handed a note on the expulsion of Hungarian consul in Berehove, who handed over Hungarian passports to Ukrainian citizens. He had to leave the territory of Ukraine in 72 hours. Hungary also decided to expel a Ukrainian diplomat.
ol
Let's get started read our news at facebook messenger > > > Click here for subscribe
More newsSource:
Google News Ukraine
|
Netizen 24 Ukraine